About Frank R. See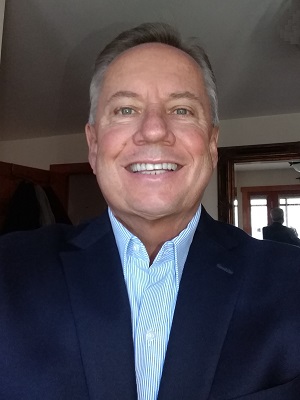 Frank graduated Cum Laude from the State University of New York at Albany in 1978 with a Bachelor of Science Degree in Finance. He began his insurance career as a national accounts casualty underwriter with Aetna Casualty & Surety in Hartford, Connecticut. Frank went on to become a casualty facultative reinsurance broker with RFC Intermediaries (now Aon Global Fac), working with clients such as Aetna, Hartford and Travelers.
In 1990, Frank moved to New York City and was senior producer for a nationwide reinsurance brokerage firm, Sedgwick Re (now Guy Carpenter). He established strong relationships with AIG, Kemper, Reliance National, Zurich, etc. Frank quickly became the largest producer with his expertise in facultative and program reinsurance.
In 1996, Frank became New York Branch Manager and eventually was promoted to Chairman of Aon Specialty Re (now Aon Global Fac) growing the company to a $25,000,000 revenue company with over 90 employees.
In 2001, Frank founded Brown & Brown Re Inc. (B&B Re), a start-up program and treaty reinsurance intermediary and a subsidiary of Brown & Brown, Inc., the sixth largest retail broker in the US (according to Business Insurance Magazine). B&B Re (now part of Axiom Re) specialized in securing insurance carriers for MGAs, and then placing the necessary reinsurance behind the carriers for those particular programs.
In 2006, Frank founded Maestro Specialty Corporation (MSC) to assist start-up and/or existing MGAs in securing insurance carrier partners and reinsurance as required. MSC is a New York State licensed reinsurance intermediary.
Frank is an avid golfer and together with his wife enjoys traveling, cycling, NY Giants football, and NY Yankees baseball.